adjustable height wheely stool
Pricing:
From: £155
Not VAT exempt - Normal VAT conditions apply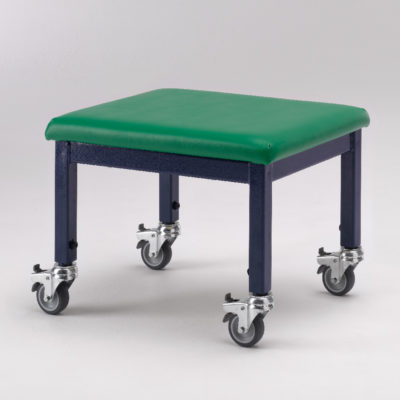 Description
The adjustable height wheely stool is our most popular wheely stool. It has been designed specifically for working at lower levels with your child, student or client. The stool is designed for sitting astride the narrower side. Sturdy metal legs with lockable castors.
Available in 3 colour options with a height range of 340-460mm. One size only.
Need a user guide for this product?
Download our PDF...
Size Guide:
| Measurement | Red & Yellow | Green & Blue | Pink & Blue |
| --- | --- | --- | --- |
| Code | 4181 | 4182 | 4184 |
| Width (mm) | 450 | 450 | 450 |
| Height min (mm) | 340 | 340 | 340 |
| Height max (mm) | 460 | 460 | 460 |
| Max user weight (kg) | 100 | 100 | 100 |
| Product weight (kg) | 7 | 7 | 7 |