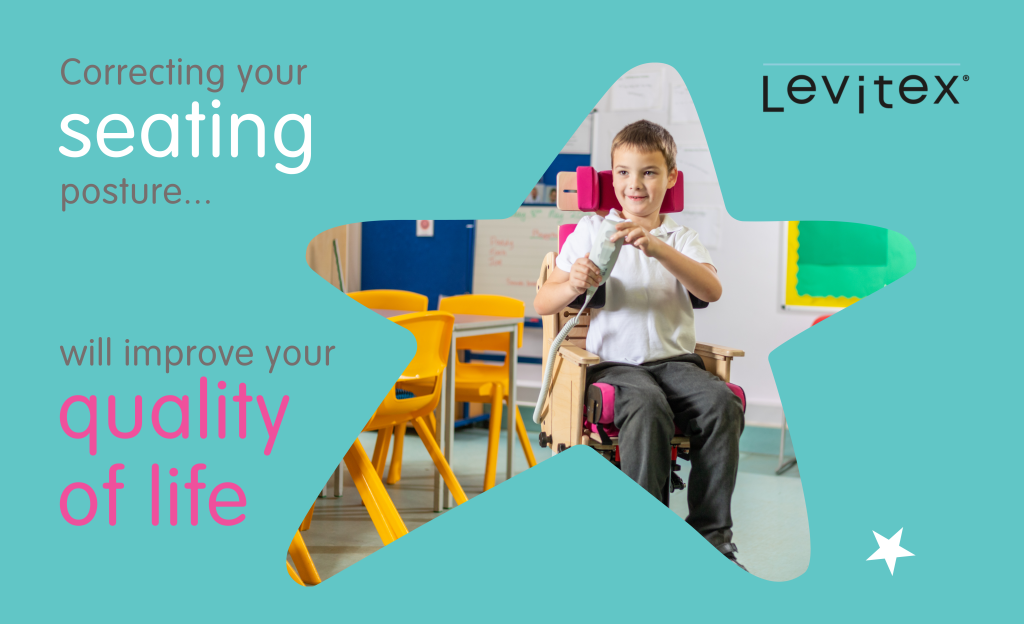 We're delighted to introduce pressure care relief in partnership with Levitex across our range of postural support seating and changing benches. Levitex Foam is an innovation in PU foam, combining the comfort of latex with PU foam characteristics which helps correct individual's posture and improve quality of life. Produced using a specially designed high molecular polyol material, the foam cell is fine and smooth, which offers softness to the touch while remaining resistant.

The gravity defying foam technology is recommended for use in seating and changing benches; it's excellent body pressure distribution and keeps soft while offering great support. Levitex's foam formulation supports individuals as they are seated, while optimising posture; it provides pressure relief for comfort and resistance for support.

What is it? Levitex is a patented innovation in polyurethane foam technology developed at Manchester Science Park. It doesn't sound revolutionary except for the outstanding results it has already achieved in clinical trials and live studies, giving life-changing results to patients with acute debilitating conditions whose quality of life and recovery is being significantly improved.

Levitex properties are such that the user does not need to apply a large force for it to compress by 25% of its original size making it very soft, comfortable and mouldable. However, at a much greater force, 65% compression of its original size it offers a firmness consistent with high quality products. The user will feel what it is to rise and float in the air without any physical support, a feeling of levitation.

Levitex' CEO, James Leinhardt has a wealth of knowledge in 24hr postural care and has designed class one medical devices to manage the posture for clients suffering with complex neurological illness and Injury.

You can find out more about this latest innovation by downloading our Levitex Datasheet and Levitex flyer or contacting customer support on +44 (0)1626 835552.